Residential Cleaning Services
There's no place like home, and you should feel a sense of relief when you return at the end of each day. But busy schedules can lead to a little clutter and tiny messes that only get bigger and more out of hand if not addressed regularly.
That's where Sweet Home Cleaning Service comes in! Our professionals can offer you a total-home cleaning solution that combines reliable service with our meticulous attention to detail to give your home the best clean possible.
We make homes in the Eastern Shore communities of Fairhope, Point Clear, Daphne and Spanish Fort and Foley and Gulf Shores in South Baldwin County sparkle! Our team will scrub, sweep, mop, shine, dust and disinfect your entire home, including kitchens, bathrooms, bedrooms and living rooms.
Our goal is to provide you with top-notch house cleaning services that fit your schedule and meet your needs. We offer a variety of cleaning packages and extra options for your benefit. Our professional staff is also well trained, and we are insured and bonded for your protection and your peace of mind.
Here are just some of the things you can expect when you choose Sweet Home Cleaning Service.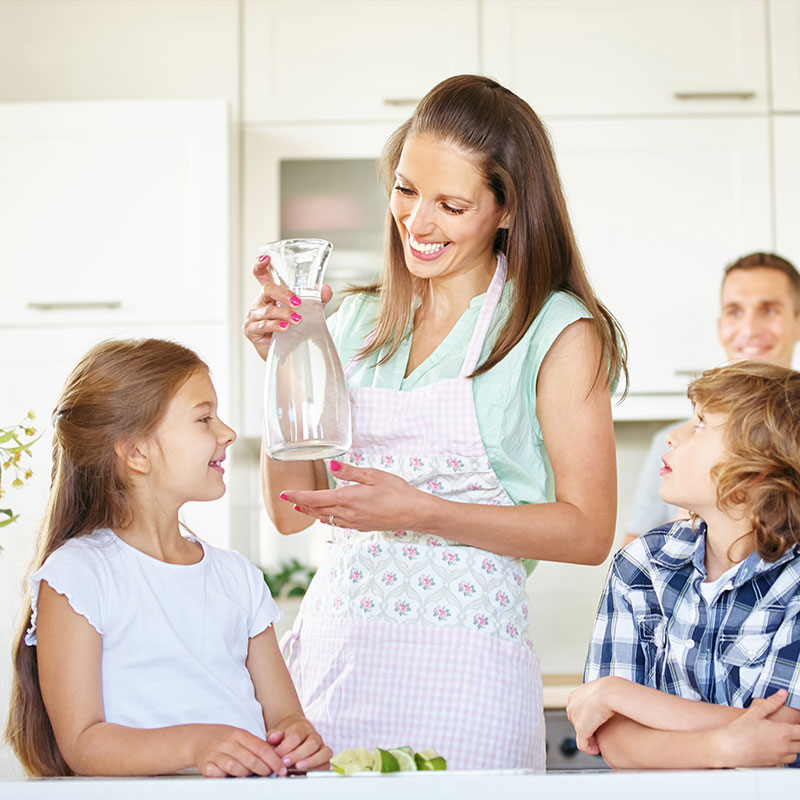 REGULAR MAINTENANCE CLEANING SERVICE
How often do you need our cleaning services? Our staff is available to provide regular maintenance house cleaning services weekly, biweekly or monthly.
Regular maintenance cleaning takes much less time than an initial deep cleaning, and the rate is lower. This is an ideal option for the upkeep of your home's appearance after the really hard work is done.
Our clients appreciate the detailed, comprehensive approach we give to their homes with our regularly scheduled maintenance cleaning services.
OUR REGULAR MAINTENANCE CLEANING SERVICE INCLUDES:
WHOLE HOUSE:
Dusting
Removing cobwebs
Vacuuming all carpets
Changing sheets (as requested)
Cleaning mirrors and glass surfaces
Cleaning glass doors
Cleaning prints on windows/doors
Relining waste baskets
Washing floors
BATHROOMS:
Cleaning and sanitizing sinks
Cleaning and sanitizing tubs, shower and toilets
Cleaning mirrors
Washing floors
KITCHEN:
Cleaning countertops
Cleaning inside and outside of microwave
Washing cabinet doors
Cleaning outside of all appliances
Cleaning glass doors
Cleaning and sanitizing sinks
Washing floors
Removing garbage and relining can
DEEP CLEANING SERVICE
If you're just getting started with a professional cleaning service provider, you may want to begin with a deep cleaning of your home. Essentially, a deep cleaning service gives nearly every nook and cranny of your home special attention that is not included in our regular maintenance package.
Keep in mind this may be a one-time or occasionally-scheduled service and does not take the place of recurring cleaning needed to maintain a tidy home.
OUR DEEP CLEANING SERVICE INCLUDES EVERYTHING IN THE REGULAR SERVICE PLUS:
Wipe down all wall hangings
Hand washing or wiping baseboards and doors
Hand wash window sills and inside of windows
Wipe light fixtures
Hand wash or wipe outside of cabinets in kitchen and bathrooms
Hand wash ceiling fans
Dusting vents
Vacuuming and sweeping under beds and furniture if accessible
Hand wipe switch plates
ONE-TIME HOUSE CLEANING
Special occasions may require a thorough cleaning of your home that go beyond the scope of our regular maintenance cleaning services.
This one-time service can be especially helpful during hectic times of the year, such as holidays or other times when you are hosting guests in your home.
Again, this will not take the place of regular maintenance, but our one-time house cleaning service is ideal for preparing your home for any number of life's special moments or simply spending more time with out-of-town family and friends.
We offer One-Time House Cleaning service for:
Moving in or moving out
Staging a home for sale
Parties
Baby arrival
Family or friend arrival
Holidays and more
HIGH-TOUCH SANITIZE ADD-ON SERVICE
We are now including our high-touch sanitize add-on service with every house cleaning or offering it as a stand-alone service. It's an effective way to disinfect high-touch areas throughout your home, especially during cold and flu season and with COVID-19 concerns.
This service includes cleaning the following areas:
Doorbell button
Light switch plates
Door knobs
Cabinet and drawer pulls
Toilet flush handles
Alarm panel
Thermostat buttons
TV Remote controls
Garage door button
Telephone receiver (landlines)
Stair railings
Refrigerator handles
Microwave handles
Shower door handles
Faucets and handles
Trash can lids
Stove, oven knobs, handles
EXTRA SERVICES
Need more than just our cleaning services? We do offer extras to help simplify and organize your life, so you can enjoy your downtime with less worry.
If you are interested in any of our extra services listed below, please contact us to get a quote.
We service residential cleaning clients in Fairhope, Point Clear, Daphne, Spanish Fort, Gulf Shores and Foley, Alabama.